Joins European research network
Joins European research network
Møreforsking is member of a newly established network within European cooperation in Science and Technology (COST). Experts from 30 countries will contribute to more efficient and better European research in the field of marine biotechnology.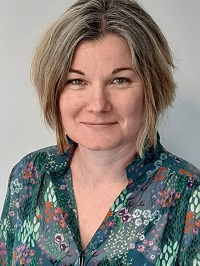 Møreforsking researcher Céline Rebours joins the international network "European transdisciplinary networking platform for marine biotechnology" (Ocean4Biotech) within the COST programme.
Marine biotechnology expertise

Ocean4Biotech gathers experts within marine biotechnology to establish a platform for sharing experience, knowledge and technology. The network will contribute to a faster and more efficient development in the area of European marine biotechnology research. Dr Rebours is now a member of the Management Committee which supervises and coordinates the implementation of the COST Action.  A total of 30 countries are part of the network.
Call for participation

The initial plan is for the network to have a four-year perspective. They now call for participation from researchers from all COST member countries, regardless of former involvement. Further information may be acquired by contacting the Research Council of Norway; Trude Dybvik,  
tdy@forskningsradet.no
European Cooperation in Science and Technology (COST)
The European Cooperation in Science and Technology (COST) is a funding organisation for the creation of research networks between researchers and innovators from 38 countries. COST provides exciting opportunities for cooperation and networking on an European level.  Such involvement is also important to increase Norwegian participation within the EU framework program. Møreforsking wants to contribute to this goal. We are looking forward to taking part in this collaboration.
The work can be followed here:
Twitter
webpage
Group picture:  
From network kick-off in Brussels, November 2019.